Bulk Regenerate Download Permissions for WooCommerce Orders plugin lets you regenerate download permissions for all your orders or only selected orders in bulk.
Our plugin also makes possible something WooCommerce doesn't do — a setting to optionally preserve your existing downloads counts. Normally WooCommerce resets these download counts whenever you regenerate the permissions, but with this feature enabled you can save your counts!
Screenshots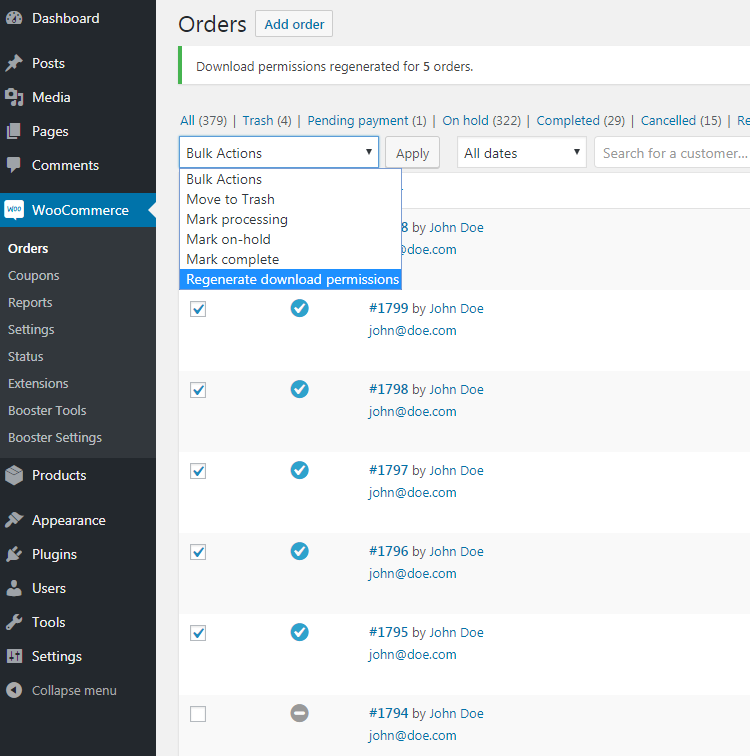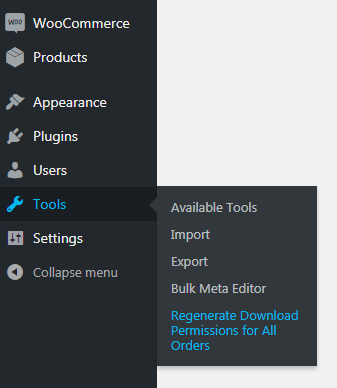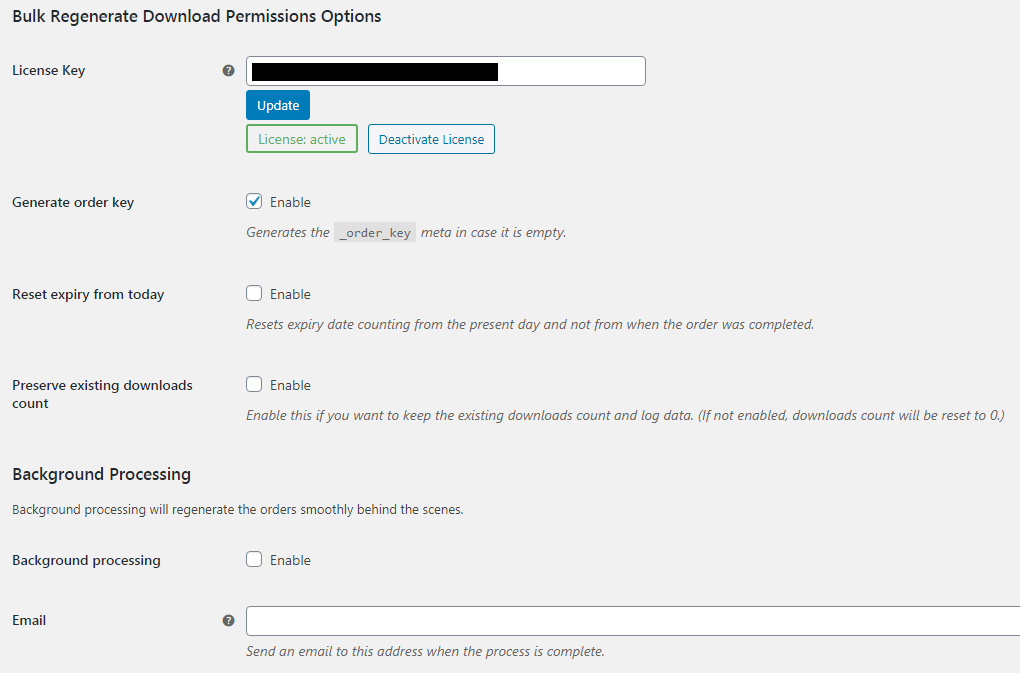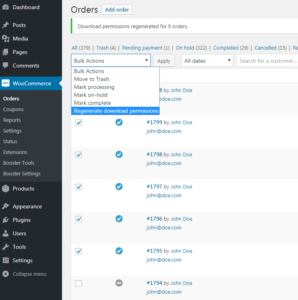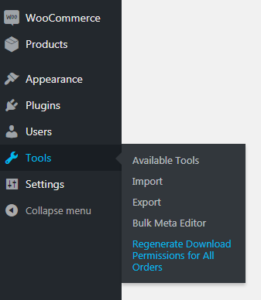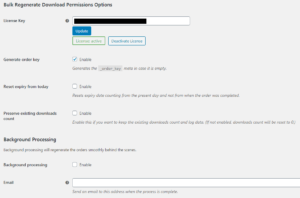 Usage – All Orders
You can regenerate download permissions for all your orders with single click from Tools > Download Permissions.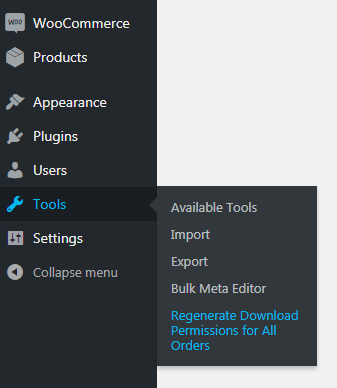 If you have a large number of orders and having issues when regenerating all permissions at once, try changing Advanced: Query block size option value. Default value: 512.
Usage – Selected Orders
To regenerate download permissions for selected orders only go to WooCommerce > Orders, select orders you want to regenerate permissions for, click on Bulk Actions drop down box and select Regenerate download permissions action.