Checkout Files Upload for WooCommerce plugin lets your customers upload files on (or after) WooCommerce checkout.
Features
Single or multiple file uploads.
Set fields position on the checkout page.
Set if file upload is required.
Add field to Thank You page.
Add field to My Account page.
Add custom label to the field.
Set accepted file types.
Set max file size option.
Set custom Upload and Remove buttons labels.
Set custom "Wrong file type", "File is required", "File was successfully uploaded", "No file selected" and "File was successfully removed" messages.
Select cart products, product categories or product tags to show the field.
Add uploaded files to admin and customers emails.
Screenshots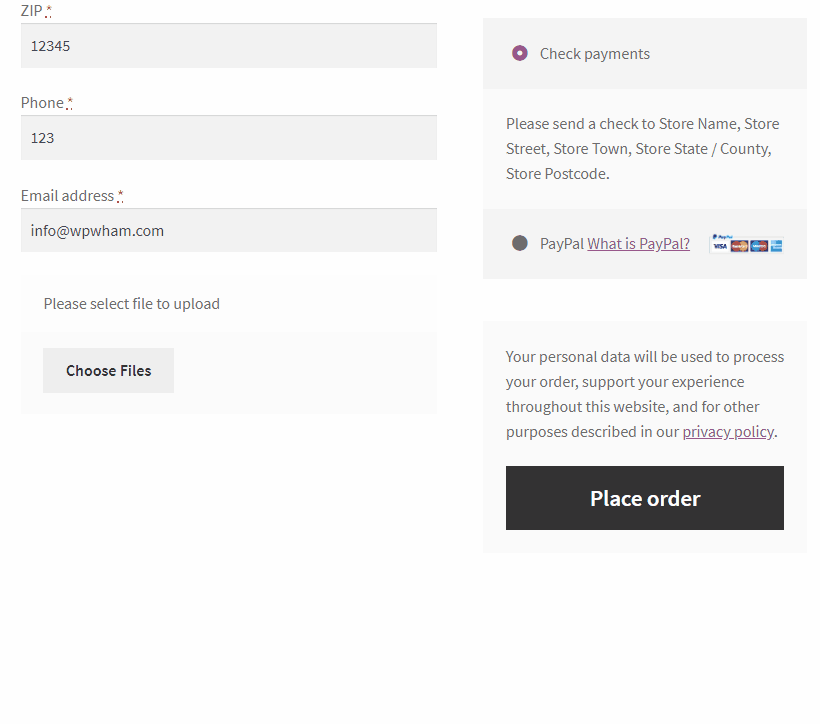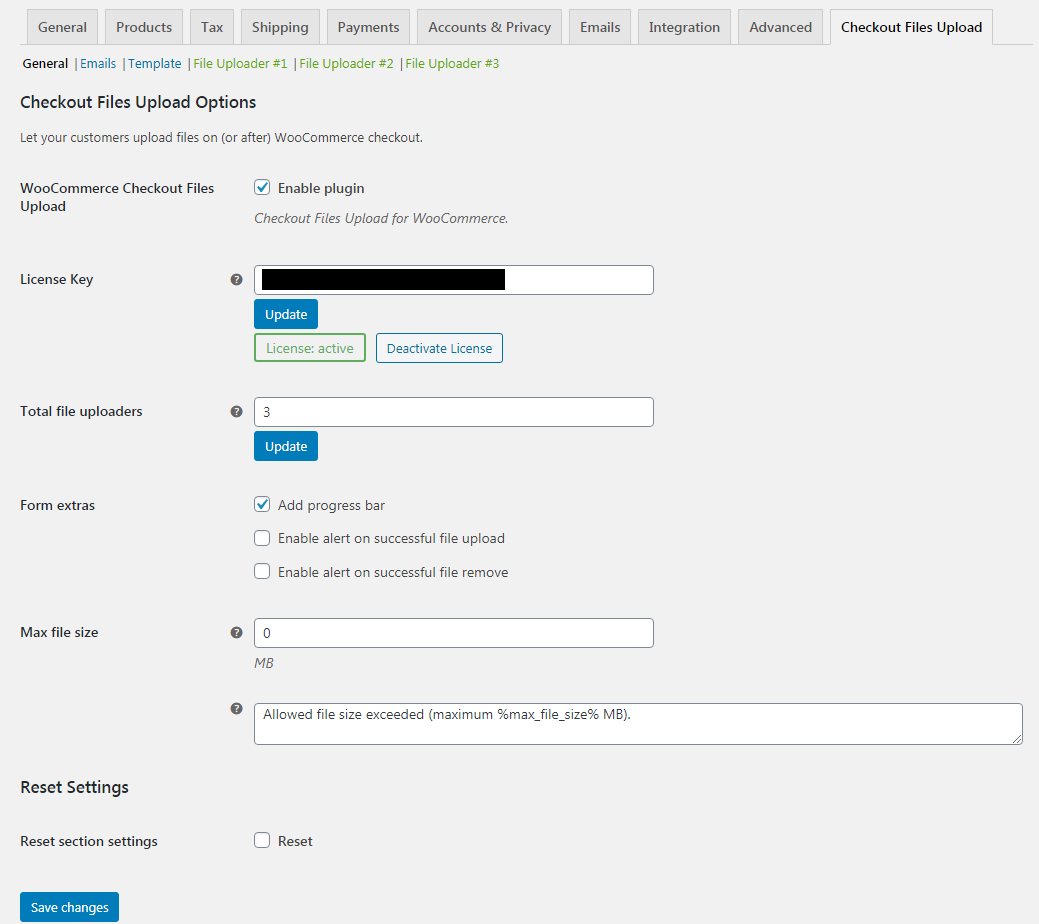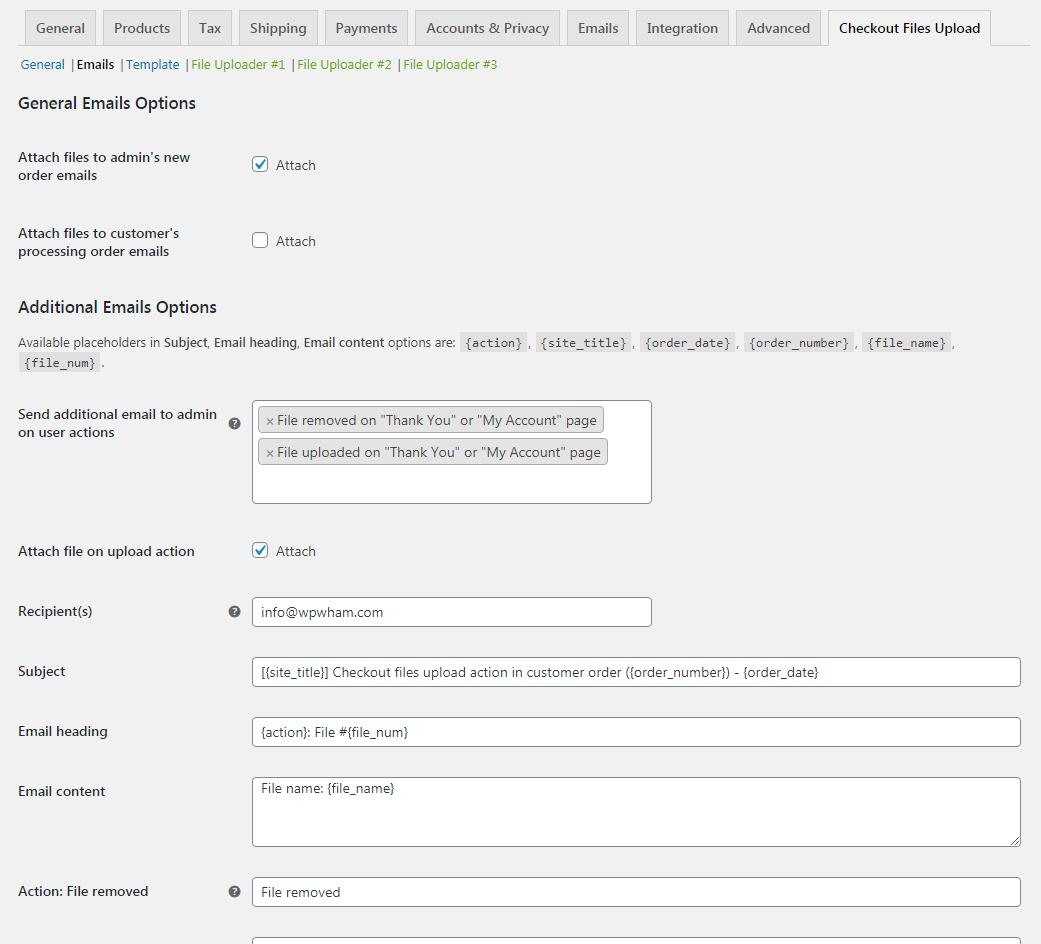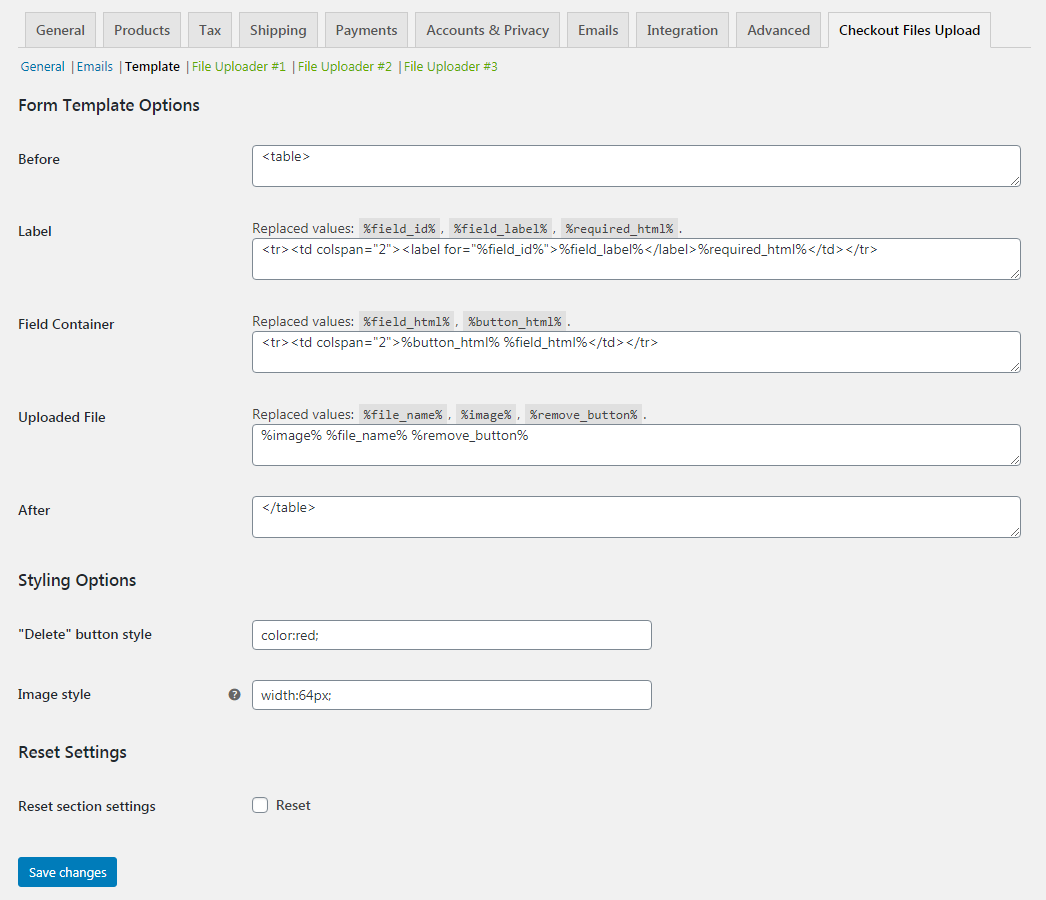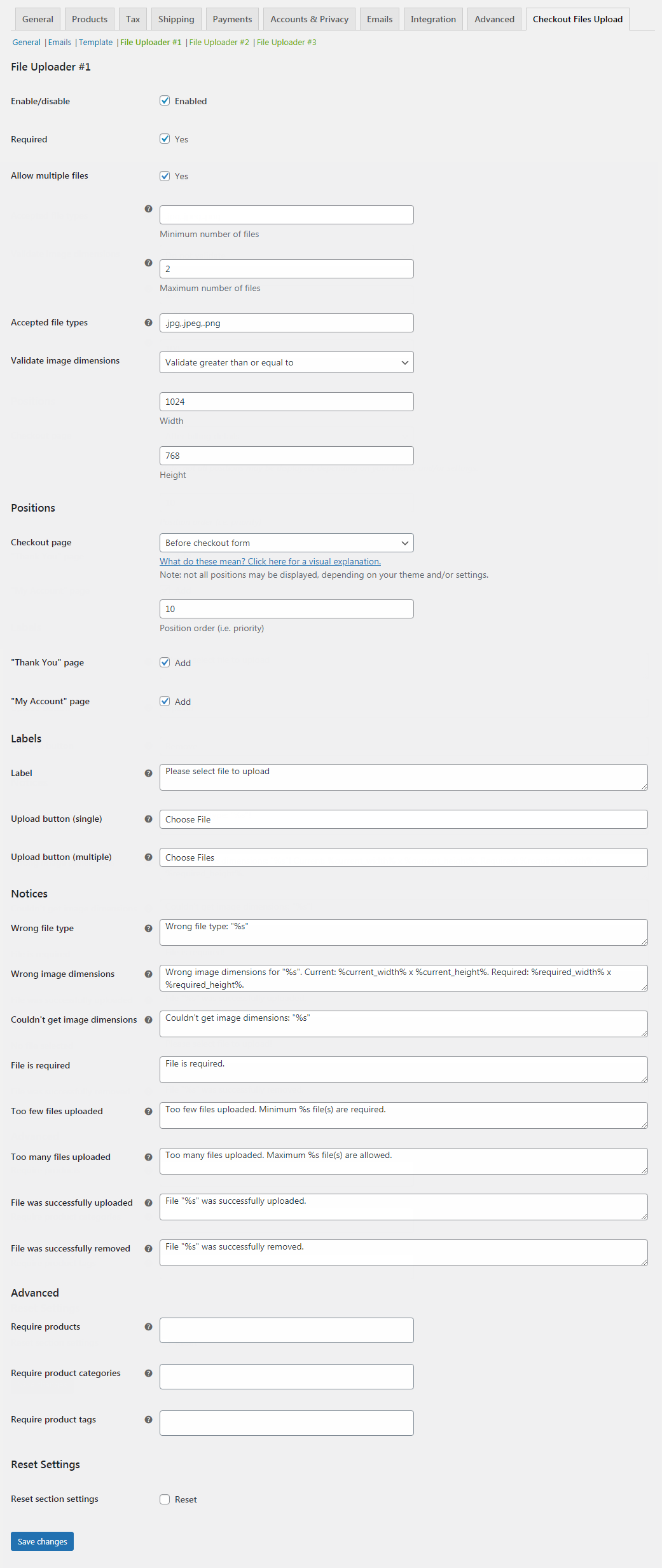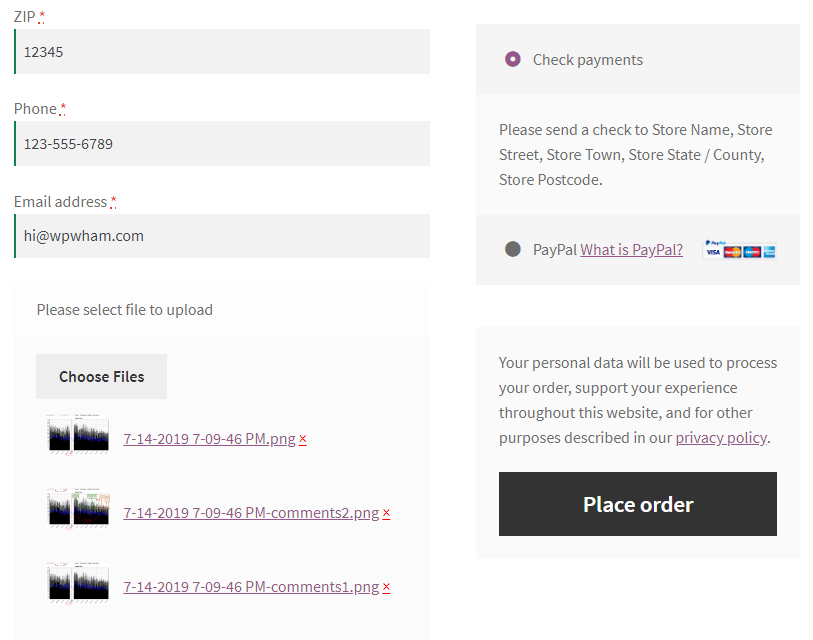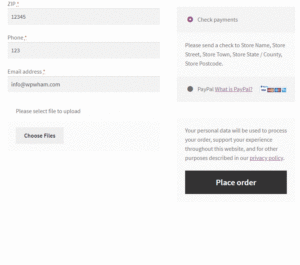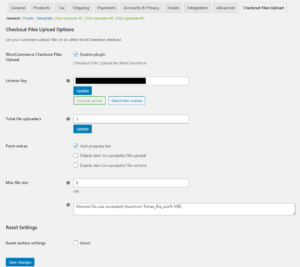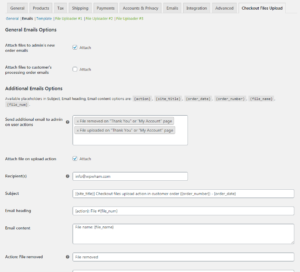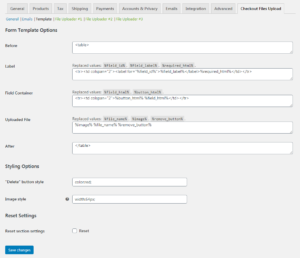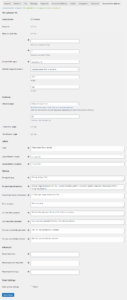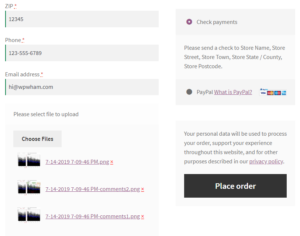 Free vs Pro
| | Free Version | Pro Version |
| --- | --- | --- |
| Multiple file uploads | | |
| Set fields position on the checkout page | (3 choices) | (23 choices) |
| Add field to Thank You page | | |
| Add field to My Account page | | |
| Add custom label to the field | | |
| Set accepted file types | | |
| Set if file upload is required | | |
| Set max file size option | | |
| Set custom labels and messages | | |
| Select cart products, product categories or product tags to show the field | | |
| Add uploaded files to admin and customers emails | | |