SKU Generator for WooCommerce plugin adds full SKU support to WooCommerce.
Features
Set SKU by custom format (prefix, suffix, number length, category, tag) automatically for new products.
Regenerate SKUs for all existing products – tested in WooCommerce shop with large number of products.
Optionally regenerate only for products with no SKU.
Add product searching by SKU on frontend.
Add SKU to customer emails.
Allow duplicate SKUs.
Screenshots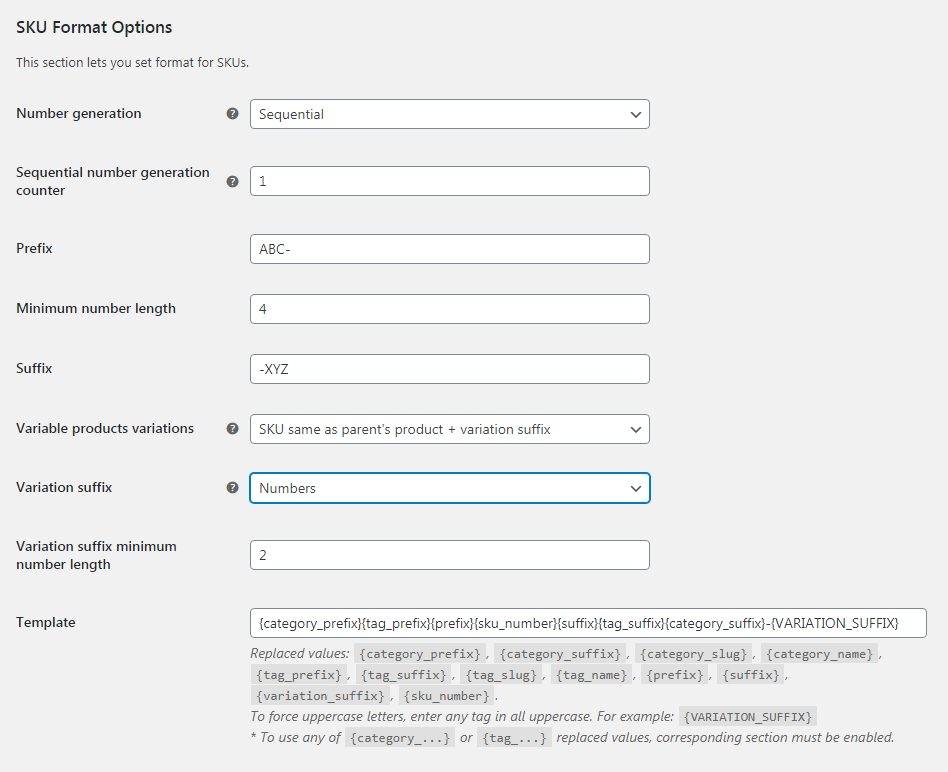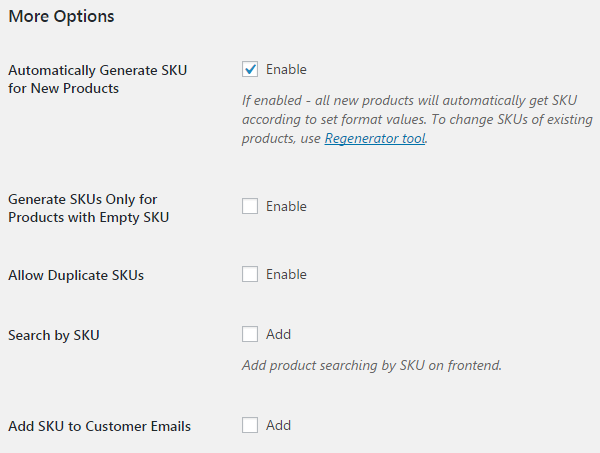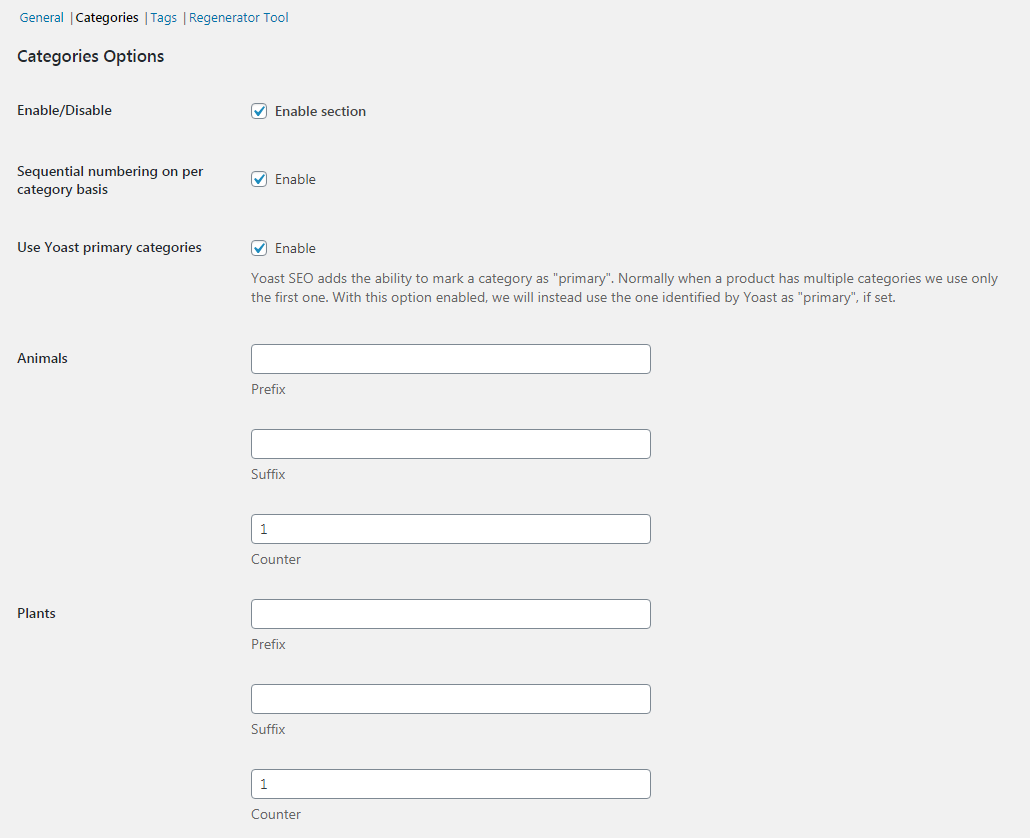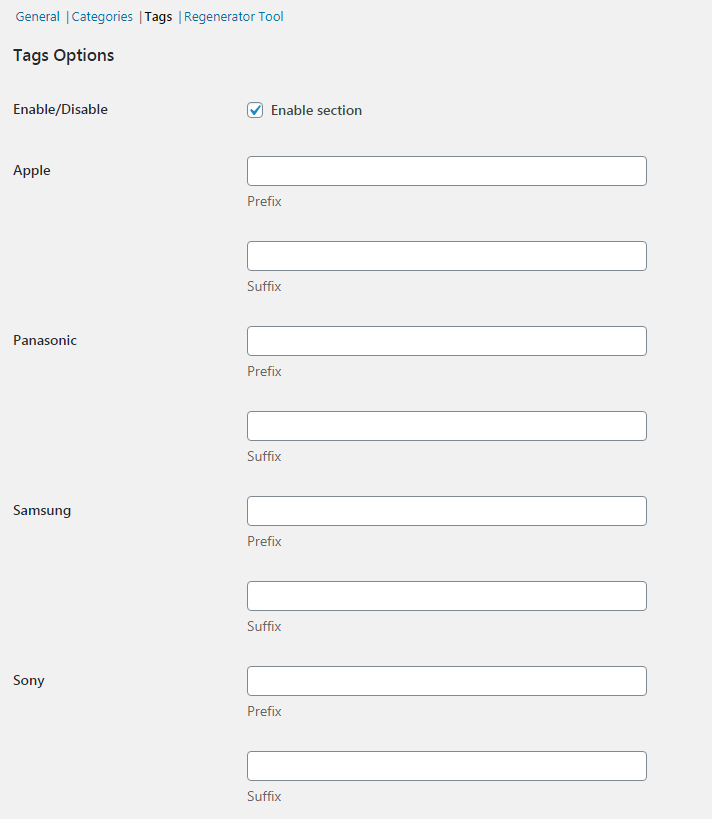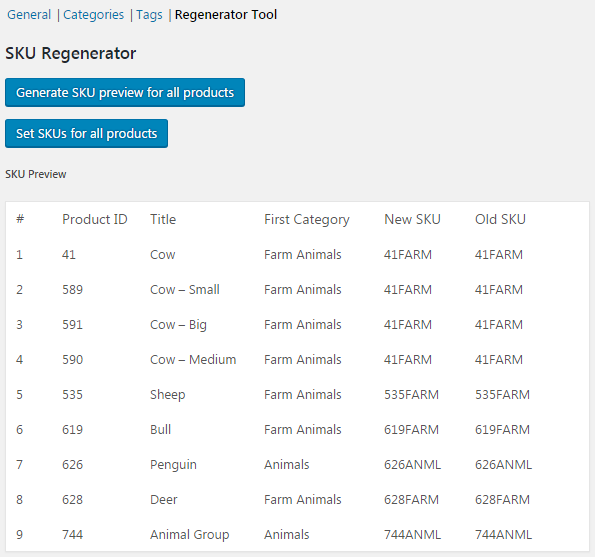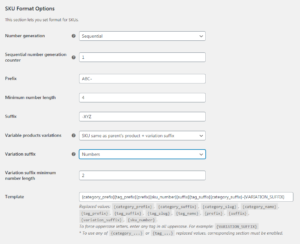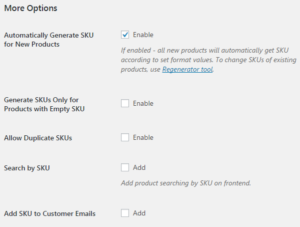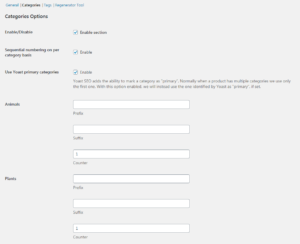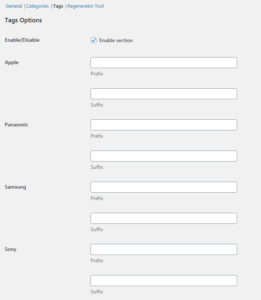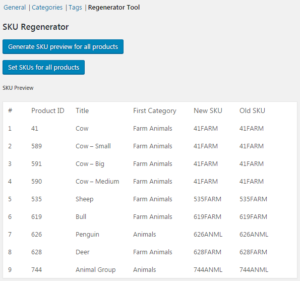 Free vs Pro
| | Free Version | Pro Version |
| --- | --- | --- |
| Number generation: From product ID | | |
| Number generation: Sequential | | |
| Number generation: Pseudorandom | | |
| SKU prefix | | |
| Minimum number length | | |
| SKU suffix | | |
| Variable products variations: SKU same as parent's product | | |
| Variable products variations: Generate different SKU for each variation | | |
| Variable products variations: SKU same as parent's product + variation suffix | | |
| SKU template | | |
| Automatically generate SKU for new products | | |
| Delay SKU generation till product is published | | |
| Generate SKUs only for products with empty SKU | | |
| Allow duplicate SKUs | | |
| Search by SKU on frontend | | |
| Add SKU to customer emails | | |
| Categories: Sequential numbering on per category basis | | |
| Categories: Use Yoast primary categories | | |
| Categories: SKU prefix per category | | |
| Categories: SKU suffix per category | | |
| Tags: SKU prefix per tag | | |
| Tags: SKU suffix per tag | | |
| "SKU Regenerator" tool | | |